[rev_slider insolroll]
Oasis® 2800 Solar Screen Patio Shades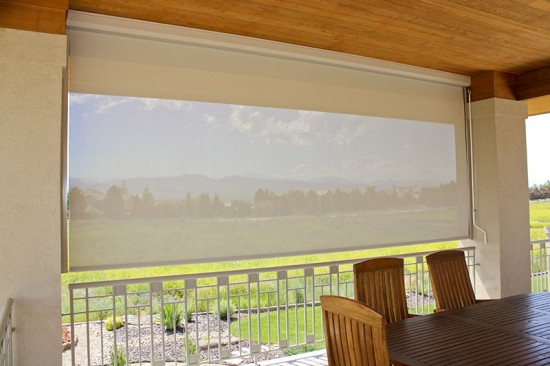 Protect Your Patio From the Setting Sun
Everyone enjoys spending time outdoors with family and friends.  Oasis® Patio Shades enhance the use of outdoor living spaces by filtering the heat and glare of the sun wile maintaining an airy open feeling and view to the exterior.  Our roll-up solar screen shades dramatically extend the hours of quality time you can use your patio or deck by making them more comfortable in the morning or afternoon hours when the sun angle is low.  Shades also provide protection from errant golf balls and a level of privacy from nearby neighbors.
Solar Screen Shading fabrics are also available in varying densities and textures.  Our Natural Weave fabrics blend perfectly into outdoor settings.  Palmetto, Kona and Sheer Weave 4100 fabrics are perfect if view retention is the top priority.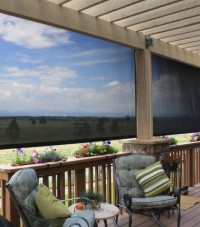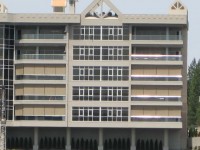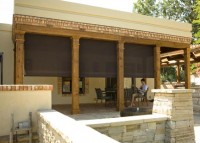 Oasis Patio Shades enhance the view
Oasis® Patio Shades are ideal for multi-family applications
Oasis Patio Shades fit any decor
Oasis® Patio Shades are engineered to accommodate larger sizes and a choice of side track or cable guide systems to provide greater stability in breezy conditions.  Patio Shades include a fully enclosed headbox for greater product protection when retracted and either a crank or motorized option for operation.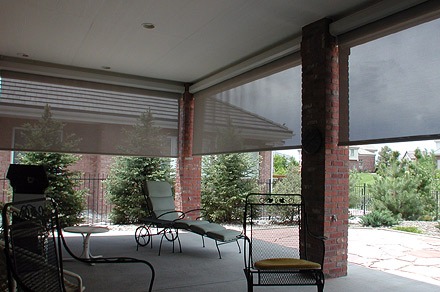 Call us to find out more information about our Insolroll line! 402.489.6616
All images on this page are owned by Insolroll© 2013. Images are used for resale and promotional purposes.